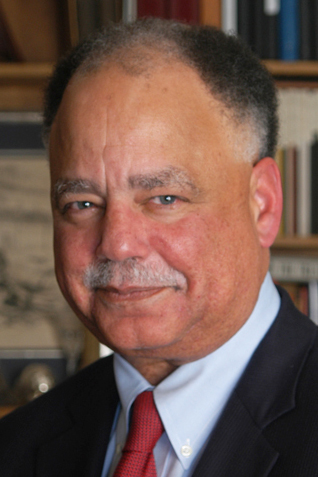 URBAN AGENDA: Let's register more New Yorkers at fair rates!
In 2015, our annual Unheard Third survey – the only opinion poll of its kind on low-income people in the country – found that one in four respondents said they could not afford metro and bus tickets. . Life in this city depends on our public transportation system, and without access people cannot get to work, medical appointments or school. We knew we had to do something.
After further research into the affordability of transit by the Community Service Society (CSS) and collaboration with local transit advocates and the Riders Alliance, the concept of the Fair Fares program was born.
But even the best of ideas don't go anywhere without political will. Fortunately, Fair Fares gained momentum and had early support from then-lawyer Letitia James and Town Comptroller Scott Stringer. We have partnered with the Riders Alliance and a broad coalition of activist, labor, legal and community groups to secure the endorsement of nearly every elected municipal official, as well as editorials in major newspapers. This support was crucial, but funding for the program was just as essential. City Council Chairman Corey Johnson led the budget fight for funding.
Fair Fares finally became a reality in August 2019, marking a new day for hundreds of thousands of New Yorkers who, due to their economic hardships, were often forced to choose between public transportation and other necessities such as than food, medicine or the payment of rent. The program offers half-price public transit fares to New York City residents between the ages of 18 and 65, whose incomes are at or below the federal poverty line. Today, more than 245,000 New Yorkers are enrolled at fair rates – a benefit more critical than ever with so many New Yorkers struggling to recover economically in the aftermath of the pandemic.
While inextricably aligned with his promise to make New York City a more equitable place to live and work for New Yorkers at the bottom of the economic ladder, Mayor Bill de Blasio did not initially support the initiative. . In fact, even after the allocation of funding at fair rates in the 2019 budget, his administration chose to implement the program in limited phases, initially by invitation only to salaried beneficiaries of a cash assistance and SNAP benefits (food vouchers). But in late January 2020, the city opened the program to all eligible city residents.
As fair rates are open to full registrations, Blasio's administration has launched a marketing campaign to promote it on buses and the metro. Enrollments only increased when COVID-19 hit, effectively cutting off the city's economy and drastically reducing the use of public transportation. The advertising campaign was suspended, registration centers closed, and the application process was moved online.
More than a year and a half later, transit ridership begins to increase slowly, but steadily. Last week, the city's subway (and Staten Island Railroad) ridership exceeded three million for three consecutive days. While this figure is still almost 50% below pre-pandemic levels, it is nonetheless a positive sign that people are gradually starting to return to the system. And after criticism from advocates – including CSS – that his administration was not publicizing the program, the mayor announced in July that the city would organize an "aggressive outreach effort" to raise awareness.
Digital metro ads and radio spots promoting fair fares began airing in September, along with neighborhood advertising in nail salons, barber shops and bodegas, according to the Resource Administration. human resources of the city, which manages the program. And from next month, advertisements will start appearing on buses, subways and bus shelters.
Although it took too long for him to sustain the program, Mayor de Blasio deserves credit for devoting resources to advertising fair rates. With less than a third of eligible New Yorkers enrolled, we must do all we can to get the word out. Our transit system is the economic engine of the city. Expanding access to work, vocational training, and education opportunities – especially for those most affected by the pandemic – helps everyone and contributes to the city's recovery.
More can be done to ensure that eligible New Yorkers can benefit from fair rates. The city could start by screening applicants for public assistance and food stamps for the program at the point of admission. Likewise, the city should solicit the participation of NYCHA and CUNY to make fair tariffs known to its respective communities.
Earlier this month, MTA Interim President and CEO Janno Lieber said he would like to double registrations to the Fair Fares program over the next year. It is certainly achievable, but it will require sustained engagement from the MTA long after the city's advertising campaign has ended and a new mayor takes office. There are good reasons to be optimistic, however: Eric Adams, the alleged next mayor of New York City, supports Fair Fares.
When it comes to progressive policies, Fair Fares is on par with Paid Sick Leave and Universal Pre-K in improving the lives of our lower income friends, neighbors and family members. Let's do all we can to get them listed. New Yorkers can apply online or call 311 for more information.
David R. Jones, Esq., Is President and CEO of the Community Service Society of New York (CSS), the primary voice on behalf of low-income New Yorkers for more than 170 years, and a member of the Board of administration of the MTA. The opinions expressed in this column are solely those of the author. The Urban Agenda is available on the CSS website: www.cssny.org.