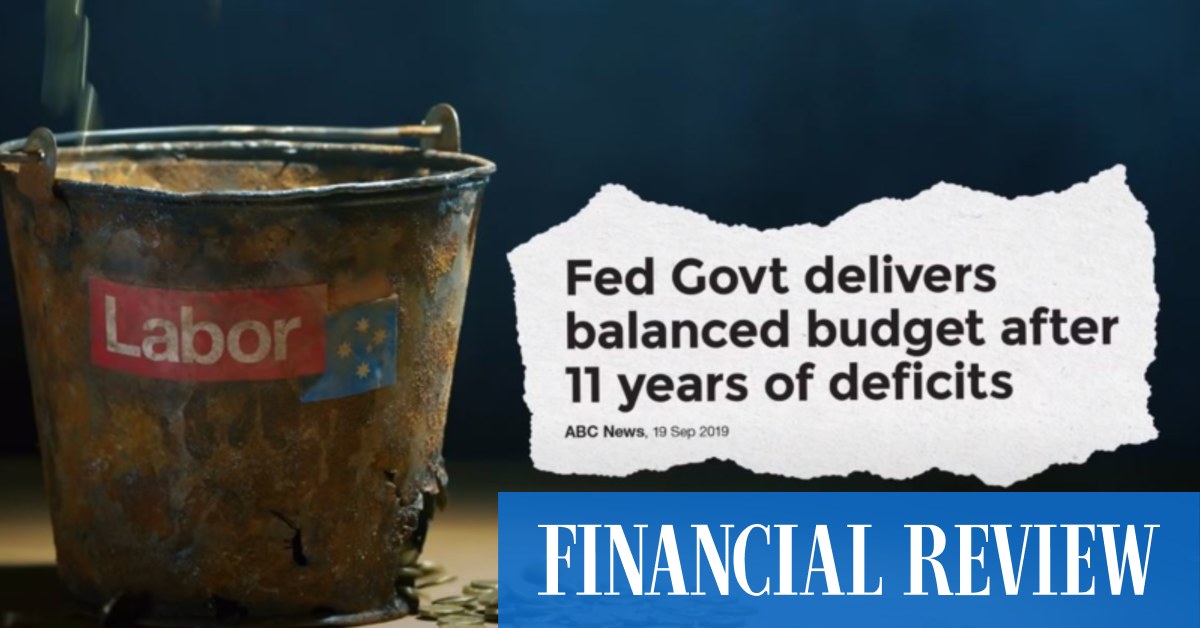 Scott Morrison's Coalition 'leaky bucket' ad campaign failed to change perceptions
"There are only two types of primary emotions that politics works on – hope and fear. When you don't have to build a long-term brand and all you have to do is win an election, negativity is a great lever for attracting political publicity, and always will be.
He said fear will always be used, and should be used often, but argues the Coalition missed an opportunity to say "we are not just bulldozers".
"Advertising can be an opportunity to change your image if you don't have a lot of substance. Especially on green issues and with women, the Liberal Party should have relied on the power of advertising to try to change perceptions when they had little to say," he said. he declares.
Mr. Ferrier argues that the Coalition made the mistake of playing on the rhetoric of how people already saw them "which is negative, tyrant bulldozers wanting to break things, and that's what their communications looked like ".
This was exemplified in the Coalition's heroic communication, the "leaky bucket" campaign which repurposed the old children's song There's a hole in my bucket to suggest that Labor cannot handle the money, he said.
Andrew Hughes, professor of marketing at the Australian National University, believes Labor and Anthony Albanese have been better at balancing the negative and the positive in their communications efforts, particularly after the opening of the pre-poll.
"It was a masterstroke. It balanced out the negativity of reminding people of the horror of the Morrison brand, but also had the 'if we get elected, we'll do the following' factor," he said. he declares.
"The Liberals never did that, they never put out enough positive messages throughout the campaign. In a way, the coalition strategy reinforced the Labor Party narrative that the coalition was negative and had nothing to offer.
Pierced bucket
While Mr Ferrier says the leaky bucket ad was successful because it got stuck in people's heads and addressed people's fears about Labour's perceived incompetence with the budget, Mr Hughes says she will go down in political history as an example of how not to advertise politics. .
"It was just awful," he said.
"The fact that he was put on such a high rotation was appalling because it meant it reinforced Mr Albanese saying the Coalition had nothing to offer."
Mr Hughes says it also gave the 'teal' independents and the Greens some attention as they ran a largely positive campaign.
Mr. Ferrier credits the Teals for using an advertising aesthetic and style representing their political stance that he says he hasn't seen so firmly established since the 2007 campaign.
"The last time I saw it working well was Kevin07, who put in an aesthetic or style of communication that went across the campaign and everything they did was in a similar style that helped build their brand," Mr. Ferrier said.
"It made him look fresh, confident and clear in his stance. The independents did, but none of the mainstream parties organized well.