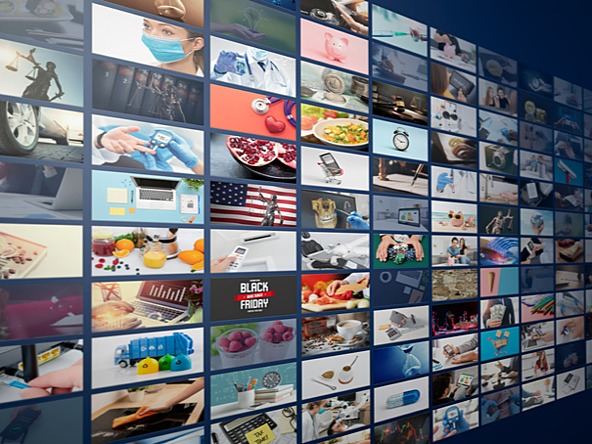 Nielsen Partners with Advertising Campaign Measurement | New
United States – Nielsen has been appointed by global media company Studio71 to run its "always on" measure in 37 markets around the world.
The deal will see Studio71 use Nielsen's Digital Ad Ratings (DAR) tool to enable ad campaign performance evaluation with independent, third-party audience verification metrics and consistent person-level reporting.
Studio71's network works across computing, mobile and connected television (CTV) devices, and the DAR user agreement will allow the company to compete for cross-media spend.
The deal comes as Nielsen prepares to launch Nielsen One, a single-source cross-media measurement tool.
It also follows an agreement announced earlier this month between Nielsen and Lululemon Athletica to become the apparel company's preferred marketing mix modeling supplier in the United States and Canada.
Kim Gilberti, Senior Vice President, Product Management, Nielsen, said, "Nielsen DAR, widely adopted by advertisers, gives Studio71 more holistic insights and will demonstrate the true breadth of their inventory to fully show their value to consumers. media buyers, agencies and advertisers.
"Enabling the 'Always On' metric is critical for publishers as it extends visibility across their portfolio's performance, leveraging data to drive more effective media plans and ultimately a higher return on investment. It also allows advertisers to enable measurement at scale. »
Tariq Abouddafar, Senior Vice President of Advertising Platform Operations at Studio71, said, "Nielsen's 'always on' DAR integration gives us the ability to continuously analyze and optimize demographic pockets within our advertising inventory, so we can use this data more effectively for media planning and targeting.
"Since our onboarding, our partners have seen huge performance increases in reaching target audiences, all verified by Nielsen's leading measurement capabilities."
CTV deduplication
Nielsen has extended its CTV device deduplication to include Smart TV original equipment manufacturer (OEM) inventory.
The expansion will allow media buyers and sellers access to person-level audiences, including co-viewing on Samsung and Vizio devices, as well as streaming platforms such as Roku or Hulu .
Nielsen DAR users will be able to see person-level deduplicated reports on CTV audiences from major smart TV equipment manufacturers and streaming providers.
Ameneh Atai, Managing Director of Digital Audience Measurement at Nielsen, said, "This is a critical step towards Nielsen One and the move towards delivering comparable, deduplicated measurement across all screens, 24 hours a day. and 7 days a week for the market.
"Nielsen's combination of CTV coverage and deduplication with person-level co-viewing is leading the industry as streaming grows and becomes a bigger part of how people consume media. "