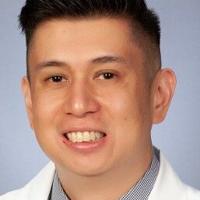 New recruits at the YMCA of Greater New Orleans, Gambel Communications, Ellie Rand Public Relations | Economic news
New Orleans
The YMCA of Greater New Orleans recently made the following hires and promotions:
Amy Legette was hired as director of educational services for the YMCA.
Sophie Liberto was hired as development coordinator.
Taylor Oelking was promoted to Executive Director of Aquatic Sports.
—
Jared Florene joined Ellie Rand Public Relations as public relations coordinator.
He earned a bachelor's degree in strategic communications from Loyola University in New Orleans. Florane was a member of the Public Relations Student Society of America's Bateman competition team at Loyola as well as a member of the Donnelley Center for Nonprofit Communications.
—
Olivia Trejo joined Gambel Communications as Associate Communications Strategist.
Prior to joining Gambel, Trejo worked in music and entertainment, where she coordinated press events for artists from multiple labels and helped promote national tours as well as music releases. She has also been involved in national and international media relations for artists such as Jon Batiste, Katy Perry and Yung Gravy.
She earned a degree in public relations from the University of Florida.
—-
Lise Baudot was promoted to chief investment officer Pan American Life Insurance Group.
Baudot will be responsible for its overall investment strategy and oversee the group's investment portfolio. She will report to Steven A. Friedman, president of finance and investments, who previously served as chief investment officer.
She most recently served as Senior Vice President of Investments, overseeing the investment and investment analytics team.
She earned a bachelor's and master's degree in business administration from Loyola University in New Orleans.
Red Stick
Dr. Andrew Bernales joined the team of Health of the children of Notre-Dame du Lac.
Bernales is accepting new patients at Our Lady of the Lake Children's Health Pediatrics at Westside in Brusly.
He earned a bachelor's degree in biology from the University of California Riverside and his medical degree from St. James School of Medicine before completing his residency in pediatrics at Southern Illinois University School of Medicine.
—
Todd Ezelle was hired by investment bank as Director of Retail Banking and Senior Vice President.
Ezell joins from First Horizon, formerly IberiaBank, where he was responsible for consumer credit. During his 26-year career, he held a variety of positions in lending, credit and retail banking.
He earned a bachelor's degree in banking and finance from Mississippi State University.
—
Amy Martinelle was appointed human resources director for Pennington Biomedical Research Center.
Martinell has 17 years of human resources experience.
She earned a bachelor's degree in human resource management from Louisiana Tech University.
—
Gary LeBlanc was hired as a transport project manager for Neel SchafferBaton Rouge office.
LeBlanc has 28 years of experience, all with the Louisiana Department of Transportation and Development. He has served as the design engineer responsible for the agency's design for the past 10 years.
He earned a bachelor's degree in civil engineering from LSU.