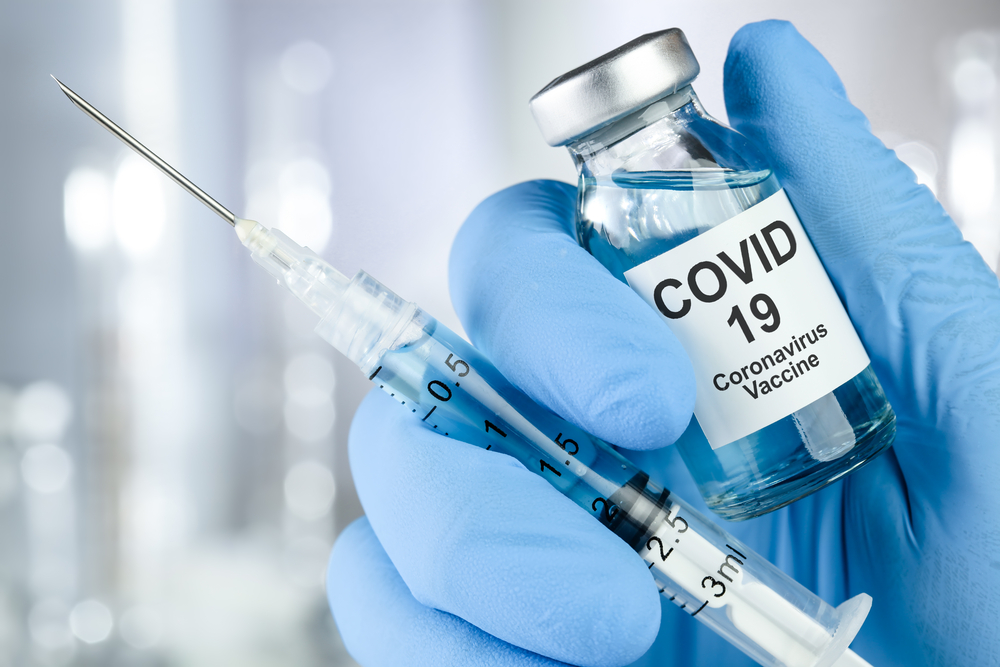 New marketing campaign launched by healthcare partners, the FLX vaccine hub to increase vaccination rates
Causewave Community Partners, Common Ground Health and the Finger Lakes Vaccine Hub and task force have partnered with local marketing firm Truth Collective to develop a campaign to increase immunization rates and confidence in vaccines in the region. Finger Lakes. The new media campaign, titled "You Deserve Answers," features real people in our region asking real questions about the COVID vaccine and getting answers from local experts.
The campaign uses television, radio, online posting and social media advertising to silence polarizing views on the vaccine, and encourages people to visit GetYourAnswers.org for answers to all of their concerns. Questions.
The group worked with local health departments, health care providers and community partners to ensure the campaign dovetailed with other community efforts. The campaign was heavily informed by regional listening tours and focus groups that aimed to understand the concerns of Blacks, Latinxes and rural residents about vaccines.
The campaign was made possible by contributions from the Community Crisis Fund, organized by the Rochester Area Community Foundation and United Way, as well as a second Community Crisis Response grant from United Way, Common Ground, Truth Collective and numerous volunteers.
As COVID-19 cases increase rapidly in New York State, regional data shows areas where vaccination rates remain dangerously low, with less than 40% of people 12 and older having received at least one dose in several zip codes in Seneca, Monroe, Wyoming, Yates and Livingston counties.
The campaign was developed with the goal of ensuring fair, transparent and effective immunization of at least 70% of adult residents in all areas of the Finger Lakes region. The "You Deserve Answers" ​​campaign provides answers to common vaccine questions and concerns, provided by trusted local medical experts.
The campaign site, GetYourAnswers.org, is part of the Finger Lakes COVID-19 Vaccine Hub website, which provides regional vaccination data and information on nearby vaccination sites.
"This campaign is an important addition to all of our efforts to share honest, complete and true information about COVID-19 vaccines," said Nancy "Nana" Bennett, Professor of Medicine and Public Health Sciences, Faculty of Medicine and dentistry from the University of Rochester. , and co-chair of the Finger Lakes Vaccine Working Group. "Everyone 'deserves answers' and we will continue to do our best to provide them. Anything we can do to communicate the efficacy and safety of these vaccines is a gift to our communities. Increasing the knowledge of everyone to the point that they decide to get vaccinated is the only way to stop this deadly pandemic. "
"We are grateful to the many members of the community who have raised concerns about the vaccine," said Wade S. Norwood, CEO of Common Ground Health and co-chair of the Finger Lakes Vaccine Working Group. "Like many people we've heard of, I too had questions about vaccine safety and testing. Getting these concerns answered by experts gave me the confidence I needed to get my picture taken. I am delighted that this campaign is helping more people get the answers they deserve, so that together we can stop this pandemic in its tracks. "
"This campaign is a natural follow-up to our work on 'Six Feet Saves', the community awareness campaign that helped save lives in the early stages of the pandemic," said Todd Butler, President and CEO of Causewave. "For this effort, we really listened to the community and heard loud and clear that the path to vaccine confidence requires frank dialogue. When people feel their questions are being respected and answered by experts they can trust, they actually commit to that decision, rather than avoid it. This is the heart of "You Deserve Answers": respecting people and providing them with the information they need to make their own informed decision. "
"We live in a world where everyone has opinions to share and yet no one seems to want to allow anyone to respond," said John Roberts, co-founder and chief strategy officer at Truth Collective. "We all say and speak, we don't listen. The truth is, it doesn't work. People don't want to feel manipulated, they want to feel responsible for their choices. This campaign encourages them to do just that.
Want the latest headlines in your inbox every morning? Click here to subscribe to our Morning Edition and Sunday Insight newsletters. They are dedicated to keeping you up to date. You can also download the FingerLakes1.com app for Android (all Android devices) or iOS (iPhone, iPad)
---