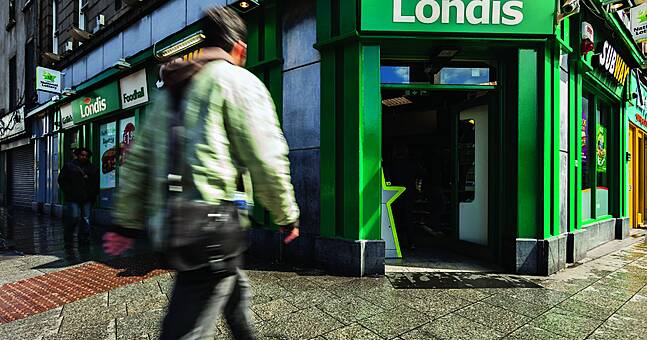 Londis announces new national million euro advertising campaign
[ad_1]
Leading community distribution group Londis has announced the launch of a new multiplatform TV and social media ad campaign featuring Irish Liam and Des.
Ireland was first introduced to the intrepid duo in 2019 as part of Londi's award-winning sponsorship of the hit show RTÉ, Ireland's Fittest Family and their comedic interactions have since provided excellent entertainment for viewers of the show.
Londi built on these original mind bites and invites viewers to get even more involved in the adventures of Liam and Des.
Following an investment of 1 million euros, this campaign is a new modern take on Londi's slogan "Local like you" and focuses on how "Londis listens" to its buyers, learns from them and tailors offers accordingly. store to reflect the needs of London shoppers. Liam and Des are key figures in the campaign as they listen to customer interactions and fill store shelves accordingly.
Campaign creation
Directed by Irish director and writer Damien O'Donnell, under the aegis of the creative agency, In the company of the Huskies, these exciting new commercials were filmed in one of Londis latest new look stores, Glennon's Londis Cabra in Dublin and will be shown on TV, video on demand and accompanied by a digital and social media campaign.
Commenting on the launch of the Creative Campaign for Londis, Conor Hayes, Londis Sales Manager, said: "We are really excited about this ad campaign and through it we hope to provide enjoyable entertainment that will uplift the mood of our customers. .
"The Londi brand is all about how our retailers are 'Local Like' their customers and how their teams are motivated to meet the needs of their customers, which we have tried to highlight and highlight with this campaign, "he added.
The new Londi advertising campaign is launched from this week.
2021 Checkout – your source for the latest Irish retail news. Article by Donna Ahern. For more information on retail, click here. Click Register to subscribe to Checkout.
[ad_2]