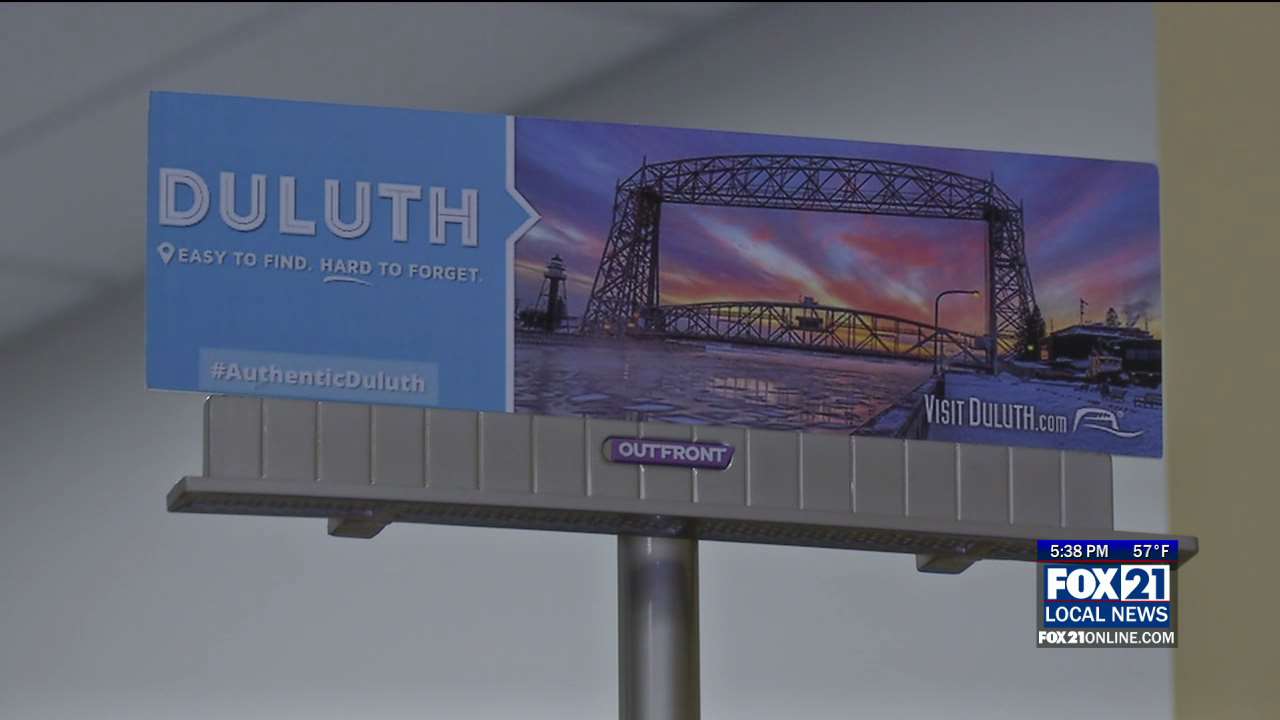 Larson chooses Minneapolis agency over "Visit Duluth" for City's primary marketing contract
DULUTH, Minn. – After 85 years as Duluth's primary tourism marketing arm, Visit Duluth will no longer have that title starting in 2022, as Mayor Emily Larson continues to examine how millions of dollars in tourism tax revenues are used each year.
Mayor Larson announced on Tuesday that his team had selected Minneapolis-based Bellmont Partners and partner Lawrence & Schiller to manage Duluth's advertising and promotional services for a one-year contract worth $ 1.8 million bucks.
Larson said the company has a proven track record of innovation and stood out among the 28 companies that applied for the role.
"Choosing a new approach is not about what was lacking in the existing partnerships we had – but what is possible to elevate our brand, expand our audience, engage new voices from across the community, leverage our investments and utilize the data to get us there, "said Mayor Emily Larson.
Click here for Mayor Larson's full speech on his tourism ad
As part of Larson's new leadership, she offers Visit Duluth a $ 400,000 contract to manage conference coordination and visitor center operations.
The two contracts are equivalent to the $ 2.2 million generally reserved annually for Visit Duluth in the past.
Visit Duluth did not comment at 4:30 p.m. Tuesday.
City Council will vote on the Bellmont contract on August 16.
"Helping Duluth elevate its place in the travel industry is a dream mission for Bellmont Partners and our partner Lawrence & Schiller. As long-time visitors to Duluth, we are excited about the prospect of putting our years of tourism experience to good use as a recommended partner for the Town of Duluth, and we look forward to showcasing our capabilities and vision to the city ​​council, "said Shelli Lissick, with Bellmont Partners.
DECC was a finalist for the contract but was ultimately not chosen after Mayor Larson initially asked DECC and Visit Duluth to merge last year during the pandemic as the two entities faced serious financial difficulties . Both councils voted not to take that route at that time.
Meanwhile, a formal online application process opens on the city's website on Wednesday for tourism-related organizations seeking funding in 2022 from taxes on hotels, motels, food and beverages.
Outside of the pandemic in 2020, tax revenue from tourism has risen to around $ 12 million per year. About half of it is made up of pre-committed bond repayments and legislative requirements, along with marketing before the rest is distributed to entities that aim to attract visitors to Duluth.
Larson says the whole process of overhauling the way tourism dollars are distributed and spent started with her about five years ago to be more transparent and accountable with dollars, and for a better return on investment.
The last piece of this puzzle was announced on Tuesday in the form of a new item "tourism, arts and culture", which will be financed by the receipts of the tourist tax.
"[The position] manage the relationships, outcomes and goals of tourism and the arts in the community. This move, again, puts the city directly into the conversation about how public investments are used and leveraged in these critical sectors. This position will: serve as a point of reference for all tourism, marketing and attractions; work with the City of Duluth Public Arts Commission and non-municipal arts entities to advance common goals, and; increase and fully integrate the impact of our work in these areas, "said Larson.
The position is expected to be posted for applications in the coming months.
We'll get a lot more of that story tonight on FOX 21 News at 9am.