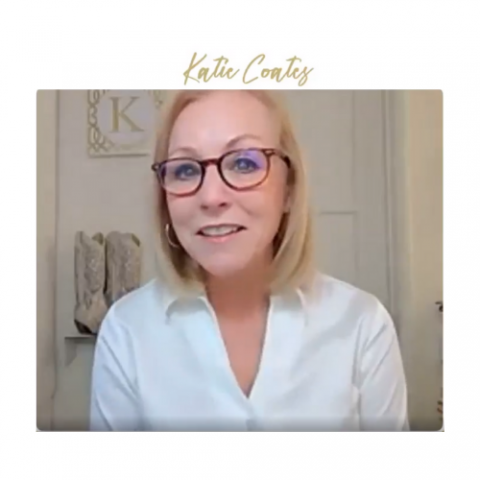 Katie Coates offers coaches and consultants a free guide to getting quoted by the media
Huntington Beach, United States – August 9, 2022 —
Katie Coates provides advertising for coaches, authors and consultants so that their potential clients can find them online. As an award-winning public relations professional, Katie's mission is to improve her clients' online visibility and credibility in order to increase the likelihood that their ideal clients will seek opportunities to work with them.
"Internet commerce gurus cite the fact that online entrepreneurs often lose up to 75% of their advertising traffic through the search backdoor. In other words, you'll have a perfect lead working their way through your sales funnel. They're perfect for you because you can absolutely help them," Katie says, "but somewhere along the line they decide to seek you out. And when they can't find the right kind of information, they slip out of your sales funnel and often buy from someone else!
Katie's background as the owner of a successful public relations firm in Orange County, California has given her a unique insight into decision-making behavior. For 20 years, she specialized in crisis communication and support for real estate project promoters in validating their developments. She obtained dozens of project approvals for multiple clients on projects with development costs of up to $500 million.
Following her success in writing the definitive volume on getting project approvals, Katie conducted secondary research in the neurosciences of decision-making, influence, and persuasion. She identified the variables most likely to affect buying behavior. She uses this knowledge to help her clients create and maintain greater credibility within their markets.
Katie says, "I was a coaching client in Russell Brunson's 2CCX program. When my colleagues in the program learned that I could put them online, they demanded that I help them. As a result, I created the Authority and Visibility Advantage advertising system. It is tailor-made for the entrepreneur or business owner who needs high-level messaging and content to establish and maintain top-notch online visibility.
"The solution to obtain more visibility is multiple", explains Katie Coates. "Getting quoted by credible media is helpful. However, the most important pivot for my clients is the creation, maintenance and protection of a robust online profile that provides their own ideal clients with what they need to make a purchase decision in order to work with them. .
Katie Coates says, "I love helping business owners build powerful credibility, just like national brands, with strategic public relations that can boost their reputation and improve their sales. It's amazing that national brands spend tens of thousands of dollars a month on these kinds of services. We offer our customers the same type of visibility for a fraction of the cost.
"I think you can use a 'magic shortcut' to get the online exposure you want, and you don't have to use social media to do it," Katie said in a recent interview. "I know that many of my clients are exhausted from having to feed the social media 'beast' every day. Organic presence is only one aspect of an entrepreneur's reputation management program, and not necessarily the most important.
When asked what bothers her about the way people usually try to establish credibility, Katie said, "It breaks my heart when coaches, consultants and authors struggle to get results. consistent with their visibility, especially when putting effort into channels that aren't delivering in the long run. Social media posts, which disappear overnight, aren't as valuable over time as high-quality, ongoing content that establishes and maintains your credibility.
Katie has created a free guide called "Get Quoted by Mainstream Media Outlets in Your Market". It offers step-by-step guidance on how to find and respond to journalists' requests for expert quotes. Coaches, consultants, and authors who want the free guide can get it by visiting The secrets of public relations.
"A client of mine, Mike, doubled his sales with our program. He was able to replace himself within his own company as an estimator. Doubling the number of employees has also helped him scale his business and all of this has been made possible through increased visibility," says Katie.
Public relations allows business owners to build the reputation of their brands by sharing the right information in the right places. The effective use of public relations has proven to be more effective than paid advertising, and public relations strategies are being adopted by a growing number of businesses to help them grow.
"The visibility and credibility of a brand are the most important aspects in marketing. Audiences need visual proof of the credibility and authority of a coach or consultant," says Katie. "It seems like we're all honorary residents of Missouri, because pretty much everyone gives visual evidence more credence than any other guy. In short, you believe what you see.
Katie Coates adds, "Getting name recognition can be life changing for a business owner. If there is confusion about your name, whether it is similar to another contractor or someone in the news, or if you have a negative review that is hurting your business, relationships Well-done ads can help you win and convert more ad traffic. with your ideal clients.
Katie Coates, APR, PRSA Fellow, is Accredited in Public Relations (APR) and was inducted into the College of Fellows of the Public Relations Society of America, an honor bestowed upon less than one percent of all public relations professionals. She lives in Southern California with her family. Katie Coates is also an Amazon bestselling author and the creator of The PR Secrets blog, which provides insider tips and public relations (PR) insights to business owners and entrepreneurs.
Those interested can find more information by visiting The secrets of public relations.
Contact information:
Name: Katie Coates
E-mail: Send an email
Organizing: Public Relations Secrets
Address: 9121 Atlanta Ave 101, Huntington Beach, CA 92646, USA
Phone: +1-307-228-1322
Website: https://www.theprsecrets.com
Build ID: 89079809
If you detect any problems, problems or errors in the content of this press release, please contact [email protected] to let us know. We will respond and rectify the situation within the next 8 hours.
COMTEX_411908495/2773/2022-08-09T06:06:09