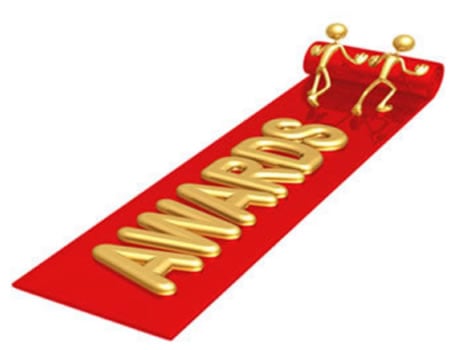 Dufil wins the 2020 annual conference and leadership awards
The Dufil Group was the center of attraction for the 2020 Annual Conference and Leadership Awards, as Dufil Prima Foods Plc and its five subsidiaries, including De united Foods Industries, Northern Noodles Ltd, Pure Flour Mills Ltd, Insignia Print Technology LFTZ Enterprise and Raffles Oil LFTZ Enterprise won the 2020 Leadership Brand of the Year award.
Speaking about the Dufil Group's performance at the awards show in Abuja, organizers said the company consistently applies professional marketing principles to promote popular, affordable and accessible food brands that are acceptable to all classes and all social groups.
Dufil has maintained its dominance among competing brands for the benefit of consumers in Nigeria and beyond.
The audit criteria were based on a balanced scorecard that assigns weighted averages to leadership, innovation, market share, process improvement, financial performance, employee job satisfaction , social and environmental orientation and compliance with applicable regulatory requirements.
The impressive performance of the Dufil Group reveals how brands under the right leadership, innovation and technology are improving the lives of people in Nigeria and around the world.
Commenting on the award, Dufil Prima Foods Group Corporate Communications and Events Director Temitope Ashiwaju said the company was delighted to be recognized by Leadership Group for its immense contributions to the FMCG industry.
According to him, "As a consumer service goods company and development partner of the Nigerian economy, Dufil will continue to do its best to implement best practices, thus contributing to both economic prosperity and to industrial harmony in Nigeria ".
Ashiwaju expressed Dufil Prima Foods Plc's appreciation to Leadership for the recognition and assured stakeholders that the company will continue to invest time and resources in producing an innovative, affordable and accessible food brand that is acceptable in all the classes.
"We know to whom we give a lot, we expect a lot more. Therefore, at Dufil Prima Foods Plc, we see these awards as an incentive to do more by bringing different innovations in the production and marketing of our brands. We will not disappoint in this regard.
Some of the dignitaries who attended the event were the Vice President of the Federal Republic of Nigeria, Prof. Yemi Osinbajo (SAN), Sultan of Sokoto, His Eminence, Alhaji Sa'ad Abubakar (III), Etsu Nupe, Alhaji Yahaya Abubakar, Governors, Legislators, Members of the Diplomatic Corps and Older Statesmen.
Recognition has undoubtedly been added to the list of awards received by Dufil Prima Foods in recent times. A few others include the 2018 ADVAN Awards, the 2019 National Productivity Award, the 2020 Launchers Advertiser of the Year Awards, and the 2020 Launchers Public Relations and Reputation Management Awards.
YOU MUST NOT MISS THESE NIGERIAN TRIBUNE TITLES
We haven't had a water supply for months – Abeokuta residents
Despite the huge investment by government and international organizations in the water sector, water scarcity has become an eternal nightmare for the people of Abeokuta, the capital of Ogun State. This report x-rays the lives and experiences of residents to get clean, safe, and affordable water amid the wave of COVID-19 cases in the state …
Selfies, video calls and Chinese documentaries: what you will encounter on the Lagos-Ibadan train
The Lagos-Ibadan Railway was recently inaugurated for a fully paid operation by the Nigerian Railway Corporation after about a year of free trial. Our journalist joined the Lagos return train from Ibadan and recounts his experience in this report …
[ICYMI] Lekki shooting: why we lied about our presence – General Taiwo
The Lagos State Judicial Commission of Inquiry investigating the Lekki Toll Gate murders resumed viewing of 24-hour footage of the October 20, 2020 shooting against #EndSARS protesters by staff on Saturday. Nigerian army …
ICYMI: How We Achieved the 1993 Nigerian Airline Hijack – Ogunderu
On Monday, October 25, 1993, in the heat of the commotion of June 12, four young Nigerians, Richard Ajibola Ogunderu, Kabir Adenuga, Benneth Oluwadaisi and Kenny Razak-Lawal, did the unthinkable! They hijacked a plane bound for Abuja, the Airbus A310 of Nigerian Airways, and hijacked it to the Republic of Niger. How did they do it? Extracts …