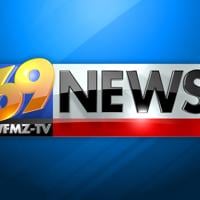 Alan Rudolph Joins Roosterly Social Media Advisory Board | News
CHICAGO, January 13, 2022 /PRNewswire-PRWeb/ — Alan Rudolph will join the new advisory board. Alan is an experienced leader, having most recently served as COO of Mitratech, an enterprise SaaS application provider focused on legal, risk and compliance solutions. Alan specializes in leading the company's Professional Services team, Offshore Centers of Excellence bangalore and Hyderabad and Guadalajara, MX, cloud hosting, tech support and success, and in-house IT. He brings more than 25 years of experience in technology companies to Mitratech, aligning services and operations to focus on product adoption, time to value and customer success. Alan takes his business acumen and applies it to his philanthropic involvement in numerous organizations, both in his community and around the world.
"I am delighted to have been asked to serve on Roosterly's Board of Directors and support its strategic planning and market execution," said Alan. "I know Irfan and his team's commitment to supporting C-suite leaders, coaches and consultants as they grow their careers by fueling their professional and personal social media brands."
"We couldn't be happier to add someone of Alan's caliber, both professionally and personally, to our advisory board. This is an important step for us," Irfan said. Jafrey, CEO of Roosterly. "We are carefully curating this Board of Directors to include business leaders from multiple industries whose collective experience ensures Roosterly has the guidance it needs to grow and succeed in our market."
Roosterly is an AI-powered social media management platform that provides scalable solutions for small businesses, enterprises, and individual executives. Roosterly services include comprehensive social media and content management, executive reputation management, personal brand development, LinkedIn prospecting, search engine optimization and media placement – in the US and abroad to more than 2,000 individual subscribers. These services help clients effectively manage their brand.
Media Contact
Sasha Jordan, Roosterly.com, 1 3232741505, [email protected]
THE SOURCE Roosterly.com