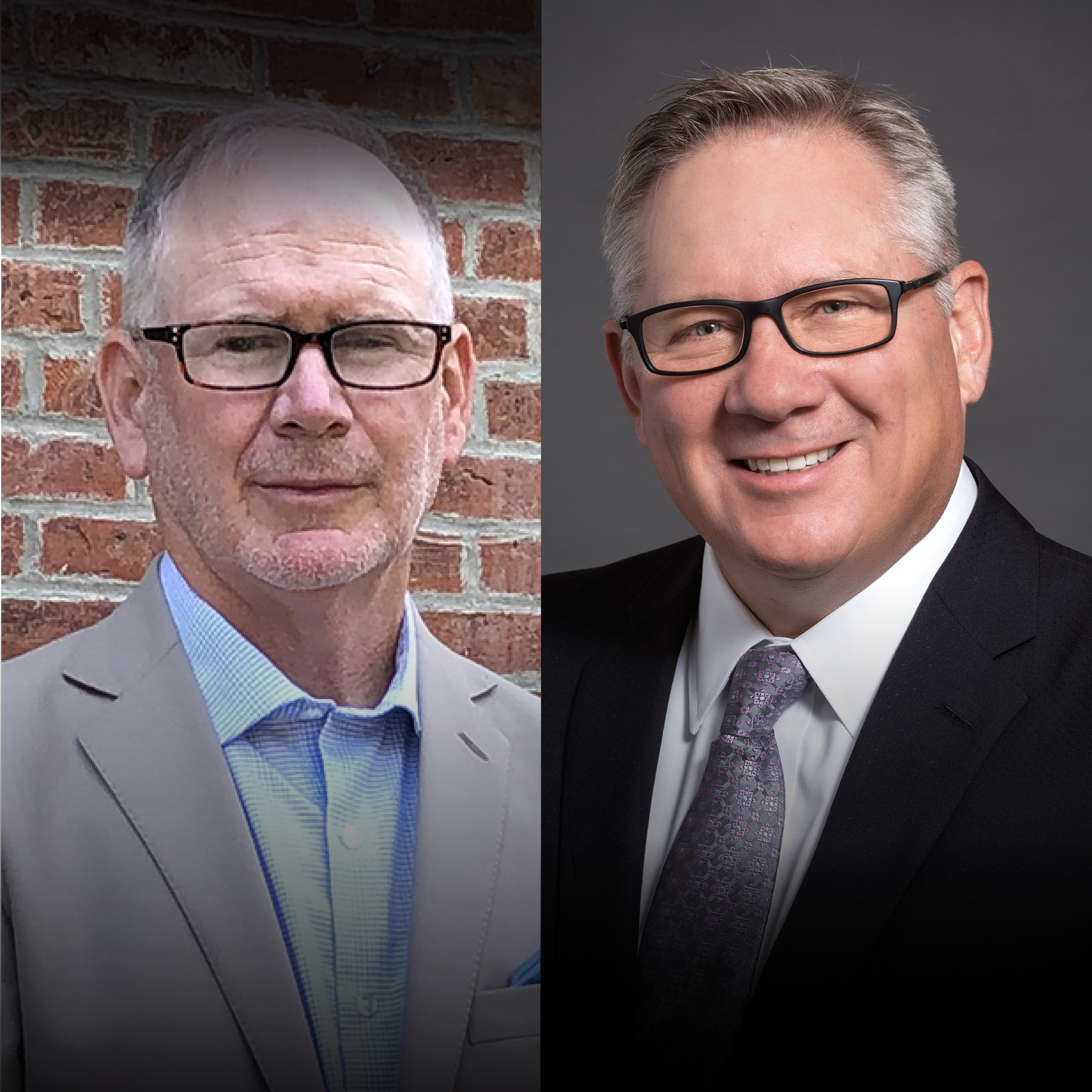 Ad agency KidGlov's podcast features Bryan Health executives Rich Lloyd and Bob Ravenscroft
KidGlov, a full-service boutique, advertising, branding and content marketing agency based in Lincoln and Omaha, Neb., recently welcomed Bryan Health executives Rich Lloyd, President of Bryan College of Health Sciences and President of Hastings College, and Bob Ravenscroft, Vice President of Advancement and CDO, Bryan Health, to his Agency for Change podcast. The episode explored the incredible reach of Bryan Health and its many programs as well as new initiatives for the healthcare organization.
"Bryan Health is a tremendous asset to the residents of Lincoln and Nebraska," said Lisa Bowen, vice president and general manager of KidGlov. "It was great to hear firsthand from Rich and Bob about the innovation that Bryan Health continues to bring to the community."
Bryan Health is a Nebraska-governed nonprofit healthcare system that cares for patients, educates tomorrow's healthcare providers, engages the community with fitness and health programs, and collaborates to continually improve how they serve others. Their award-winning network of doctors, hospitals and healthcare providers ensures the highest quality of care and the most advanced and effective treatments for those served throughout the region. In 2021, Bryan Health touched 195,000 unique lives through its healthcare system that spans 50 different sites and employs 6,000 people.
The Agency for Change episode explored the future of nonprofit health care, including the importance of health education and collaborative partnerships. Lloyd and Ravenscroft shared a preview of new projects for Bryan Health, including the April Sampson Cancer Center, an intergenerational living community with Tabitha, a collaboration with Lincoln Public Schools, and a second nursing program located in Hastings, Neb.
"Our mission is to advance the health of individuals, in our region, through collaboration with physicians and communities," said Ravenscroft. "We strive to deliver every day, with every decision to exude excellence and provide a brighter future for the people who work here, choose to practice here, and choose to seek treatment here."
The full Agency for Change episode is available on the KidGlov website or wherever podcasts are available.
To learn more about Bryan Health, visit https://www.bryanhealth.com/.
Marketing and advertising agency KidGlov's Agency for Change podcast features stories of people creating positive change in the world. From large corporations and nonprofits to small advocacy groups and individual changemakers, the program explores what inspires these changemakers, the work they do, and how they share their message.
"We're incredibly proud of this award-winning podcast that shares the stories of the changemakers and organizations that inspire our work," Bowen said.
The ad agency's podcast releases new episodes every week. Listeners can listen to the show on major podcast platforms like Apple Podcasts, Spotify, Pandora, iHeartRadio or on the KidGlov website.
KidGlov is a full-service boutique, advertising, branding, and content marketing agency, as well as a certified B Corp, with offices in Omaha and Lincoln, Neb., that specializes in marketing nonprofit, healthcare marketing, financial marketing, social impact marketing, and goal-oriented businesses. He has been named one of Lincoln's Best Places to Work and has won several accolades for his work, including awards from the American Marketing Association and the American Advertising Federation. Learn more about KidGlov on their website or by visiting their Omaha offices at 2120 S. 72nd Street, Ste 640, Omaha, Neb. 68124, and in Lincoln at 1230 W. Street, Ste 111, Lincoln, Neb. 68508.
Media Contact

Company Name
KidGlov
Contact Name
Lyne Wineman
Call
402-509-5196
Address
2120 S 72nd Street, Suite 640
Town
Omaha
State
NOT
Postal code
68124
Country
United States
Website
https://kidglov.com/connect/